Our Story
The Power of Plants is transformational. For close to three decades, Cityscapes, a local women-owned business, has created healthy environments wherever we go by using Biophilic design. We consider our Cityscapes team a family, and our clients are our friends. At Cityscapes, we strive to uphold our ongoing mission to help grow and support our team while improving the lives of our community around us through our actions.
Since 1992, Cityscapes' interior plantscape designs continue to improve indoor air quality, as well as boost productivity and creativity in the built environment. Our horticultural expertise far surpasses industry standard, as we use superior knowledge to guarantee the lives of your plants.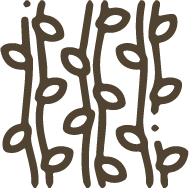 Our Living Walls have served as backdrops for some of the most cutting-edge innovation and culture happening in New England. Found in break rooms laboratories, lobbies of skyscrapers and the dining rooms of some of the best restaurants in the Boston area, our Living Walls are built to inspire.
Our moss walls resemble the lushest forests. By using high-quality preserved mosses, we replicate the depth, texture and color found throughout nature. Our expert designers and technicians craft pieces that are completely custom to your desires. Beyond their obvious biophilic benefits, moss walls help maintain healthy air quality and dampen sound. Do you need signage with extreme wow-factor? Are you looking for alternative to commercial artwork? Moss walls are an all-around great solution for any space.
The fusion of nature and function. Living Fernature comes in two styles. The Biophilic Collection consists of live edge woods and rusted finishes, made both here in the North East of the United States or in partnership with a company that sources sustainable and ethical materials and labor in Indonesia. The Contemporary Customizable Line welcomes you to be a part of the design process. Choose from numerous styles, sizes and finishes to craft a piece that fits your space perfectly. We provide service for commercial clients and curate plantings that will thrive in your space.
TransPLANTed sprouted out of our mission to provide community outreach and give back to charities we care about. SPROUT, the truck converted to greenhouse, roams the streets of Boston, inviting anyone off the sidewalk to come in and purchase plants, pots and more. Portions of proceeds from the plants sold out of SPROUT go to charities near and far. Employees from all departments work the truck, engaging with the public and spreading our mission.
We bring the magic to you. Our design executives work with you to completely transform your lobby, office, ball room, etc. The holiday design team is meticulous in the way they handle every inch of their product. By applying concepts of fine art and design, our team creates well balanced and pleasing pallets
We source plants from the best nurseries and tailor your plants to your specific needs and restrictions. Cityscapes offers free, onsite consultations, and we will work with your budget to maximize the benefits of biophilia. Explore our rotating arrangements that teeter the line of sculpture and biophilic design, known as the Living Art Collection. Fill every corner of your space with tasteful planters that complement our diverse selection of plants or give new life to existing planters.
Cityscapes' exterior designs transition all year round. We outfit your planters with hardy wintergreens in the colder months, transition you though spring blooms, then onto tropical foliage and we end the year with the seasonal colors of autumn. Our exterior team consists of trained arborists, environmental scientists, and seasoned horticulturalists. We can maintain existing green spaces, or we can fill your patios and balconies to give your tenants and guests much needed privacy and tranquility. Our plants are of the highest quality and are safe for pollinators, we are fully knowledgeable of plants that we introduce.
Our living wall systems consist of metal frames that hold interchangeable containers, and they mount to your existing wall. With options for built in irrigation, and the addition of grow lights, we can craft a wall that thrives. The living wall maintenance team will check on your wall regularly, making sure the plants are adapting to your space appropriately. Our designers can outfit you with looks that range from subtle green textures, to seriously lush pops of color with bromeliads and unique foliage.
How do we do this?
Fully integrate nature into your interior design. Living Fernature TM is the fusion of nature and function. Choose from organic woods, to contemporary metals. We offer customizable options to fit your existing space. Commit to the benefits of biophilic design in every way possible.
The best things about working at Cityscapes is the teamwork I experience daily, the relationships I have developed, and the fact that Cityscapes really cares about their employees. We also create an atmosphere together to improve our clients lives and our mission is to inspire and innovate with beautifully designed greenery.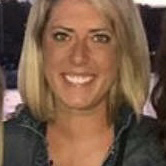 Managing one of Boston's more iconic buildings is no small feat. The responsibility of up-keeping greenery that is as beautiful as the architecture around us is huge. Having Cityscapes come and design our planting beds and maintain our greenery inside and out, has made my life a breeze. I know I can count on them to perform up to my standards, while keeping everything fresh and innovative.
Brookview serves mothers and children experiencing a grueling and challenging circumstance–homelessness. Jan Goodman and her Cityscapes volunteers always lift our spirits, and make our days delightful and enjoyable. Whether they are working with the moms and kids making crafts and decorations for holidays, planting a vegetable garden, or doing exterior landscaping–their creativity elicits laughter, brings joy to our hearts, and welcomes us home. We always look forward to spending time with the Cityscapes team.