ABOUT BOSTON CITYSCAPES
Who We Are and Why We Are Here
OUR MISSION
Our mission at Cityscapes is to transform people's lives through the power of plants.
We provide superior design, installation and maintenance of interior and exterior landscapes. Our understanding of biophilia and the innate human emotional connection to nature guides our design process from concept through completion and beyond.
OUR STORY
Since 1992, Cityscapes has provided fresh and distinctive interiorscape solutions to Boston's leading hotels and corporate facilities. Our comprehensive plant services have become a respected and trusted solution for Boston's most respected property managers, office managers, and members of the interior design, architectural, engineering and construction industries.
Our Focus
Cityscapes' focus is on enriching your environment through biophilic design and the power of plants to make a lasting impact on everyone who enters your space.
Our Team
Recognizing that people are our most important resource, we strive to enhance each individual's contribution to our team by creating a work environment that values collaboration, passion, pride and integrity.
As a professional services company we go the extra mile to develop and ensure our team's dedication to our clients. In fact, the investments we make in our employees and staff sets Cityscapes apart not only in terms of quality, but in our ability to continuously evolve and serve you better over time.
Our Promise
Cityscapes prides itself on your success. We make a sincere promise to each one of our customers that you will be thrilled with the work we produce. And of course, if we do not live up to our promise, we will work with you to correct the problem until you are completely satisfied.
On behalf of the Cityscapes team, I invite you to schedule a complimentary design assessment. It will show you exactly how we can help you succeed. I look forward to meeting you soon.
Sincerely,
Janice Goodman
President, Cityscapes Plant Care Inc.
How do we do this?
Fully integrate nature into your interior design. Living Fernature TM is the fusion of nature and function. Choose from organic woods, to contemporary metals. We offer customizable options to fit your existing space. Commit to the benefits of biophilic design in every way possible.
Let us know if we can help with
anything else!
197 CLARENDON STREET, BOSTON MA 02116
The best things about working at Cityscapes is the teamwork I experience daily, the relationships I have developed, and the fact that Cityscapes really cares about their employees. We also create an atmosphere together to improve our clients lives and our mission is to inspire and innovate with beautifully designed greenery.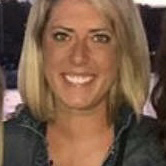 Managing one of Boston's more iconic buildings is no small feat. The responsibility of up-keeping greenery that is as beautiful as the architecture around us is huge. Having Cityscapes come and design our planting beds and maintain our greenery inside and out, has made my life a breeze. I know I can count on them to perform up to my standards, while keeping everything fresh and innovative.
Brookview serves mothers and children experiencing a grueling and challenging circumstance–homelessness. Jan Goodman and her Cityscapes volunteers always lift our spirits, and make our days delightful and enjoyable. Whether they are working with the moms and kids making crafts and decorations for holidays, planting a vegetable garden, or doing exterior landscaping–their creativity elicits laughter, brings joy to our hearts, and welcomes us home. We always look forward to spending time with the Cityscapes team.