Do you want to see what we'll have at our next popup?
Community
The community of Boston has helped Cityscapes become a successful business, and this is one of the ways we are helping give back to the city and people that have been so good to us.
Vision
Armed with a vision to transform people's lives through the power of plants, the TransPLANTed roaming greenhouse travels the streets of Boston, using plants to raise money for local charities.
Mission
Our mission is to connect people with nature, educate and grow more plant lovers while giving back to the community and spreading awareness about the amazing charities and organizations around Boston.
Plan
We park in a predetermined neighborhood of Boston and offer plant arrangements to be purchased, with all profits going to our charity of the month or a charity selected by any company we partner with.
If you see our truck, it is an opportunity to bring a little more nature into your life and simultaneously give back to your community.
Please fill out the form below to request a reservation with the TransPLANTed Roaming Greenhouse and a representative will get back to you soon!
Let us know if we can help with
anything else!
197 CLARENDON STREET, BOSTON MA 02116
The best things about working at Cityscapes is the teamwork I experience daily, the relationships I have developed, and the fact that Cityscapes really cares about their employees. We also create an atmosphere together to improve our clients lives and our mission is to inspire and innovate with beautifully designed greenery.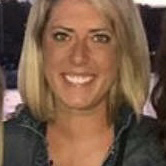 Managing one of Boston's more iconic buildings is no small feat. The responsibility of up-keeping greenery that is as beautiful as the architecture around us is huge. Having Cityscapes come and design our planting beds and maintain our greenery inside and out, has made my life a breeze. I know I can count on them to perform up to my standards, while keeping everything fresh and innovative.
Brookview serves mothers and children experiencing a grueling and challenging circumstance–homelessness. Jan Goodman and her Cityscapes volunteers always lift our spirits, and make our days delightful and enjoyable. Whether they are working with the moms and kids making crafts and decorations for holidays, planting a vegetable garden, or doing exterior landscaping–their creativity elicits laughter, brings joy to our hearts, and welcomes us home. We always look forward to spending time with the Cityscapes team.