MEET THE CITYSCAPES TEAM!
Jan has thirty eight years of experience in the horticultural industry and is in her twenty-ninth year as owner and operator of Cityscapes Plant Care Inc, the largest interior and exterior landscape company in the New England area. Jan has a degree in landscape design and horticultural technology from the University of New Hampshire and is also a registered provider for the AIA-CES (American Institute of Architects Continuing Education System) and BOMI, (Building Owners Managers Institute) offering educational credits and programs to the architectural industry and commercial property professionals.
She is a very active member in her local BOMA Boston chapter. Cityscapes received BOMA Boston's Prestigious "Affiliate Company of the Year Award" in 2008 and Jan also received BOMA Boston's "Affiliate Member of the Year Award in 2010.
Jan is also very active in charity work for several non-profits in the Boston area; the Pine Street Inn, American Cancer Society's Hope Lodge, Friends of the Elderly and Home for Little Wanderer's to name a few. She started a "Future Gardeners of America" group hosting classes for local daycare and elementary school children to get their hands dirty in her greenhouses located in the heart of the city. She has built a living wall made of edibles with the CambridgePort School and Timilty Middle school students showing them the importance of fresh vegetables in their daily diet. The Middle school wall showcased at a breakfast for the Mayor to help attain grants for the school to become more "Green".
She is Chairman of her local PTO's newly formed "Go Green Team" leading North Pembroke Elementary to form new green initiatives and also creating a program to clean-up their courtyard; transforming it into an outdoor learning classroom. She has worked with Citysprouts to start a program in their school that utilizes the outdoor environment to teach children skills in math, science and art. Jan has set up Pot-a Plant for several years at the Special Olympics at Harvard Stadium. Over 500 plants are potted up and taken home by the athletes. It is a truly special event and every year the athletes come back and tell the Cityscapes team how their plant is growing. The mission is to create a horticultural therapy moment that enhances the Special Olympics experience for participating athletes via caring volunteers, feeling soil and repotting a plant to take home and nurture.
Recently Jan became involved in Strength to Serve with Reebok to completely transform the landscape for the Brookview House in Dorchester, a homeless shelter for women and children.
Jan has also served on the Race to Recycle committee, this is her fourth year on the TOBY Awards Committee. Jan has served on BOMA's Benefit Committee since 2006 and her company has sponsored several BOMA events over the past ten years. Jan attends the majority of functions BOMA has to offer including speaking at a BOMA Roundtable on "Authentically Green Interiors".
Jan considers her greatest accomplishment to be her three children, Samantha, Sarah and Olivia.
Living Art & Holiday Design Team
Exterior Horticulture Department
Interior Horticulture Department
TransPLANTed Roaming Greenhouse
Let us know if we can help with
anything else!
197 CLARENDON STREET, BOSTON MA 02116
The best things about working at Cityscapes is the teamwork I experience daily, the relationships I have developed, and the fact that Cityscapes really cares about their employees. We also create an atmosphere together to improve our clients lives and our mission is to inspire and innovate with beautifully designed greenery.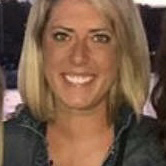 Managing one of Boston's more iconic buildings is no small feat. The responsibility of up-keeping greenery that is as beautiful as the architecture around us is huge. Having Cityscapes come and design our planting beds and maintain our greenery inside and out, has made my life a breeze. I know I can count on them to perform up to my standards, while keeping everything fresh and innovative.
Brookview serves mothers and children experiencing a grueling and challenging circumstance–homelessness. Jan Goodman and her Cityscapes volunteers always lift our spirits, and make our days delightful and enjoyable. Whether they are working with the moms and kids making crafts and decorations for holidays, planting a vegetable garden, or doing exterior landscaping–their creativity elicits laughter, brings joy to our hearts, and welcomes us home. We always look forward to spending time with the Cityscapes team.