What is Biophilic Design?
Biophilia can be defined as an innate, deep and emotional connection to nature. Using this connection in design to benefit both people and the environment is becoming a growing trend in the fields of architecture, urban planning, and interior design on micro and macro scales.
Cityscapes uses live plants to strengthen this connection in areas where nature is sparse. This is especially important today as more and more buildings appear in Boston and other cities around the country and around the world. Traditionally, with urban expansion, many natural open spaces are lost, but designing with nature in mind will benefit us all in the end.
Today's built environments can and quite often do cause stress. Most of the time the users of the space are unaware of these effects as a direct cause of their surroundings. Biophilic design is a solution to this issue, decreasing negative effects on people and nature alike, while facilitating the connection between the two. Architects and designers especially have a responsibility to recognize and utilize this deep-seated and innate connection, even as they begin to conceptualize new spaces.
Want a more efficient workplace? Design with nature in mind.
Contact with nature has been found to enhance recovery from illness and major surgery. People living in close proximity to open spaces report fewer health and social problems. Office settings with natural lighting, natural ventilation, live plants and other environmental features result in improved worker performance (up to a 15% increase in productivity), reduced stress, reduced absenteeism (up to 12%), reduced operational costs. Plants also naturally clean the air and improve the humidity levels in building interiors. Contact with nature has been linked to improved cognitive function on tasks requiring concentration and memory.
Cityscapes can strengthen the biophilic connection in your space with interior plantscapes, exterior landscapes, living walls, and living art. Even the holiday décor we offer has beautiful natural elements that will lift your spirits whether you are aware of it or not. Contact us for a complimentary design assessment. We encourage you to learn more about the 'biophilia hypothesis' by clicking the links below and perhaps grabbing one of the fascinating works by Edward O. Wilson and Stephen Kellert.
Benefits of Office Plants
Plants reduce carbon dioxide levels
Plants reduce volatile organic compounds (VOC's) in the air
Plants reduce stress
Plants reduce the symptoms of Sick Building Syndrome
Plants can increase productivity by 14%
Plants can increase creativity by 15%
Plants can decrease absenteeism by 12%
Plants will improve humidity levels in your environment
Plants reduce ambient noise
Plants can lower shading coefficient without sacrificing views to nature
BOSTON CITYSCAPES PRESENTS
The benefits of biophilic design
"Biophilia is our instinctive human love of nature, and it is behind A growing design movement in workplaces that is making employees healthier and more productive."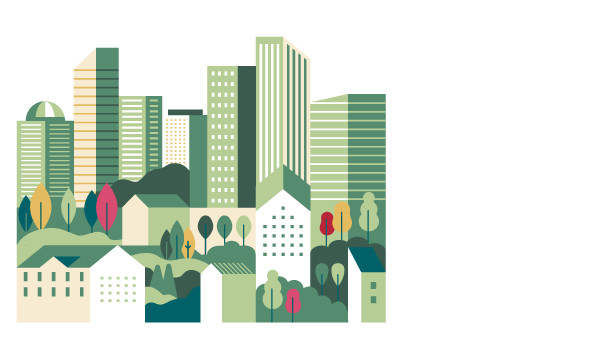 Plants in the workspace
"Companies like Etsy, Airbnb, Amazon, and Microsoft are going beyond occasional desk plant and bringing "green" office design to a new standard."
GROW A BETTER OFFICE CULTURE
Promote employee wellbeing
LOWERED TENSION AND ANXIETY LEVEL
REDUCED FEELINGS OF ANGER

Creativity
Employees whose offices included natural elements scored 15% higher for creativity.
Productivity
Employees who worked in environments with biophilic design elements were 15%
PLANT YOUR GARDEN WITH THE BEST
Attract & retain employees
Biophilia is our instinctive human love of nature, and it is behind
a growing design movement in workplaces that is making employees healthier and more productive.
THISTLE BE THE BEST DAY EVER
Health benefits
PLANTS REDUCE DUST AND BACTERIA
Would you work in a cool, dark place?
A QUALITY WORKSPACE DESIGN LEADS TO A LESS STRESSFUL AND MORE PRODUCTIVE ATMOSPHERE.
ONE PLANT FOR EVERY THREE EMPLOYEES, REDUCES CO2 LEVELS BY 20% OF WORKERS HAVE NO NATURAL LIGHT


Direct experience of nature





ADD GREENERY, POTTED PLANTS, LIVING WALLS OR FLOWER GARDENS.
DESIGN OUTDOOR SPACES, SUCH AS STAFF GARDENS.
MAXIMIZE NATURAL LIGHTING.
It doesn't all have to be green. Plants come in a wide variety of colors and textures, and that's before we even get into flowers! And there are also many other ways of incorporating nature into the workspace.
Natural materials and colors, water Features, naturalistic shapes and forms.

Let us know if we can help with
anything else!
197 CLARENDON STREET, BOSTON MA 02116
The best things about working at Cityscapes is the teamwork I experience daily, the relationships I have developed, and the fact that Cityscapes really cares about their employees. We also create an atmosphere together to improve our clients lives and our mission is to inspire and innovate with beautifully designed greenery.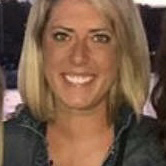 Managing one of Boston's more iconic buildings is no small feat. The responsibility of up-keeping greenery that is as beautiful as the architecture around us is huge. Having Cityscapes come and design our planting beds and maintain our greenery inside and out, has made my life a breeze. I know I can count on them to perform up to my standards, while keeping everything fresh and innovative.
Brookview serves mothers and children experiencing a grueling and challenging circumstance–homelessness. Jan Goodman and her Cityscapes volunteers always lift our spirits, and make our days delightful and enjoyable. Whether they are working with the moms and kids making crafts and decorations for holidays, planting a vegetable garden, or doing exterior landscaping–their creativity elicits laughter, brings joy to our hearts, and welcomes us home. We always look forward to spending time with the Cityscapes team.