2023 Boston Chamber of Commerce Small Business Award
Honoree in Cultural Excellence
2022 Biophilic Design Awards: 75 State
2022 Biophilic Design Awards: One Financial Center
International Plantscaping Awards: MassMutual – 10 Fan Pier
Holiday Décor Design: Samuels – 401 Park
Interior Plantscaping: Samuels – 401 Park
Holiday Décor Design: Fairmont Copley Plaza
2019 AmericanHort Gold Design Award
Holiday Décor Design: Jones Lang LaSalle – One Financial Center
2019 AmericanHort Gold Design Award
Atrium Design: Jones Lang LaSalle – One Financial Center
2019 I-Plants Gold Design Award for Atriums
Holiday Design: Class A Office Building, Downtown Boston
2019 I-Plants Silver Award for Holiday Décor
Living Wall Design: Boston Properties 888 Boylston Street
2018 AmericanHort Emerald Design Award for Living Walls
Living Wall Design: Liberty Mutual
2018 AmericanHort Platinum Living Wall Award & 2018 I-Plants Magazine International Design Contest 3rd Place Living Wall Award
Atrium Plant Design: Boston Properties 100 Federal Street
2018 AmericanHort Platinum Atrium Design Award
Exterior Plant Design: JLL Rowes Wharf
2017 AmericanHort Exterior Landscape Design Award
Interior Plant Design: Oxford Properties
2016 AmericanHort Gold Design Award: Oxford Properties 500 Boylston Street
Living Wall Design: Van Ness Residential Lobby
2016 AmericanHort Gold Award for Living Walls
Holiday Design: Park Plaza Hotel
2016 AmericanHort Gold Specialty Design & Holiday Award 2016 I-Plants First Place Holiday Design Award
Horticultural Service: Boston Properties Prudential Center
2016 AmericanHort Platinum Horticultural Service Award: Boston Properties Prudential Center Shopping Mall
Freestanding Container Design: CBRE 100 High Street
2016 I-Plants Freestanding Container Design Honorable Mention
Seasonal Exterior Plantings: Lenox Hotel
2014: PIA Platinum International Plantscape Award for the Seasonal Exterior plantings at the Lenox Hotel
Holiday Décor Design: Class A Office Building, Downtown Boston
2014: International Plantscape Award Gold Award for Special Events/Holiday for a Class A Office Building's Holiday Décor
Exterior Garden Design: InterContinental Hotel
2011 Award of Excellence for Exterior Garden, from PIA, Plantscape Industry Alliance, for Intercontinental Hotel 510 Atlantic Avenue Boston.
Holiday Décor Design: Brookfield Properties 53 State Street
PIA 2009 Award of Excellence for Holiday Design: Brookfield Properties 53 State Street Boston.
Interior Plant Design: Winter Garden at The Prudential Center
2008 Interiorscape Magazine Best Projects Award for the Winter Garden at 111 Huntington Ave.
2007: Award of Excellence for Design, from PIA, Plantscape Industry Alliance, for The Winter Garden at 111 Huntington Avenue, The Prudential Center Mall in Boston.
2004: Environmental Improvement Award, a national award, from ALCA, for plantscape design, at State Street Financial Center, One Lincoln Street in Boston.
2009 Interiorscape Magazine, Best Projects Award, for Intercontinental Boston.
2005 Scaper's Choice Award, from PFIA, Mid-Atlantic Interior Landscape Conference.
Let us know if we can help with
anything else!
197 CLARENDON STREET, BOSTON MA 02116
The best things about working at Cityscapes is the teamwork I experience daily, the relationships I have developed, and the fact that Cityscapes really cares about their employees. We also create an atmosphere together to improve our clients lives and our mission is to inspire and innovate with beautifully designed greenery.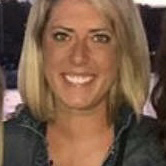 Managing one of Boston's more iconic buildings is no small feat. The responsibility of up-keeping greenery that is as beautiful as the architecture around us is huge. Having Cityscapes come and design our planting beds and maintain our greenery inside and out, has made my life a breeze. I know I can count on them to perform up to my standards, while keeping everything fresh and innovative.
Brookview serves mothers and children experiencing a grueling and challenging circumstance–homelessness. Jan Goodman and her Cityscapes volunteers always lift our spirits, and make our days delightful and enjoyable. Whether they are working with the moms and kids making crafts and decorations for holidays, planting a vegetable garden, or doing exterior landscaping–their creativity elicits laughter, brings joy to our hearts, and welcomes us home. We always look forward to spending time with the Cityscapes team.