WHO WE HIRE
Cityscapes is always growing and looking for passionate people to join our team of horticulturalists, designers and landscape installers. We value people who have a passion for plants and understand the important connection that people have with nature.
More like a family than a company, we want to see our people grow into the best versions of themselves and to create the most successful company possible, all while giving back to our community and keeping in mind the well-being of the planet with our green initiatives.
INTERIOR HORTICULTURALIST
Seeking meticulous horticulturists with a passion for plants and plant care!
Job includes maintenance of indoor plantscapes by watering, pruning, washing, fertilizing and treating plants in and around Greater Boston's corporate interiors.
• Visits all scheduled accounts regularly, paying special attention to high maintenance and large accounts
• Ensures consistent Cityscapes quality, effective performance while minimizing plant replacements
• Waters all plants and sub-irrigation units appropriately for each plant
• Ensures that all plants are clean and free of dust
• Removes discolored leaves; pruning
• Notifies service manager of any damaged or vandalized plants and containers
• Communicates with manager and sales representative if there is an access issue on an account
• Keep all current client inventories up to date
• Responsible for upkeep and placement of tools and equipment
• Reports all No-Charge Replacements into the office line with clarity and discusses potential problems
• Actively attends regular Horticultural Services Team meetings
• Check and treat all pest issues in compliance with Cityscapes policies
• Remove all trash and debris from planters
• Seek and make suggestions for improvements where needed including restaging projects etc.
• Any additional special projects as needed
Let us know if we can help with
anything else!
197 CLARENDON STREET, BOSTON MA 02116
The best things about working at Cityscapes is the teamwork I experience daily, the relationships I have developed, and the fact that Cityscapes really cares about their employees. We also create an atmosphere together to improve our clients lives and our mission is to inspire and innovate with beautifully designed greenery.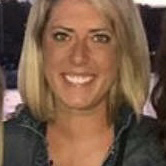 Managing one of Boston's more iconic buildings is no small feat. The responsibility of up-keeping greenery that is as beautiful as the architecture around us is huge. Having Cityscapes come and design our planting beds and maintain our greenery inside and out, has made my life a breeze. I know I can count on them to perform up to my standards, while keeping everything fresh and innovative.
Brookview serves mothers and children experiencing a grueling and challenging circumstance–homelessness. Jan Goodman and her Cityscapes volunteers always lift our spirits, and make our days delightful and enjoyable. Whether they are working with the moms and kids making crafts and decorations for holidays, planting a vegetable garden, or doing exterior landscaping–their creativity elicits laughter, brings joy to our hearts, and welcomes us home. We always look forward to spending time with the Cityscapes team.