Exterior Landscapes
Transform your building's exterior with a landscape design that resonates and inspires.
Cityscapes installs and maintains the outdoor plants and landscapes of some of Boston's most prestigious hotels and businesses. We offer landscape design and maintenance services for corporate, hospitality, and institutional properties in Metro Boston and Cambridge. Furthermore, Cityscapes always designs based on the style our clients want to achieve, ranging from cottage to contemporary to Japanese garden. Also, we offer seasonal flower and foliage plant rotations so your landscape creates the perfect mood every day of the year.
Cityscapes can provide a spring cleanup, permanent plant redesign, seasonal rotations, a landscape maintenance plan, or all of the above.
Once you purchase your new plants and maintenance plan, our installers will handle the planting, and our exterior urbanscape team will begin regular plant maintenance. Order your seasonal rotations and maintenance for the entire year and let us handle everything until next season! We'll even take care of early winter anti-desiccant application, winter season plantings, and organic fertilization.
Just need to spruce up the grounds? Call us for cleanup up and some fresh mulch. Whether its a backyard or city block, we'll make sure your site is always looking perfect.
Here are a few snapshots of our exterior landscape installations in Boston.
Exterior Landscapes Gallery
Let us know if we can help with
anything else!
197 CLARENDON STREET, BOSTON MA 02116
The best things about working at Cityscapes is the teamwork I experience daily, the relationships I have developed, and the fact that Cityscapes really cares about their employees. We also create an atmosphere together to improve our clients lives and our mission is to inspire and innovate with beautifully designed greenery.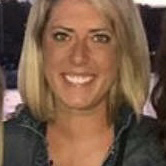 Managing one of Boston's more iconic buildings is no small feat. The responsibility of up-keeping greenery that is as beautiful as the architecture around us is huge. Having Cityscapes come and design our planting beds and maintain our greenery inside and out, has made my life a breeze. I know I can count on them to perform up to my standards, while keeping everything fresh and innovative.
Brookview serves mothers and children experiencing a grueling and challenging circumstance–homelessness. Jan Goodman and her Cityscapes volunteers always lift our spirits, and make our days delightful and enjoyable. Whether they are working with the moms and kids making crafts and decorations for holidays, planting a vegetable garden, or doing exterior landscaping–their creativity elicits laughter, brings joy to our hearts, and welcomes us home. We always look forward to spending time with the Cityscapes team.