A vertical approach to biophilic design
Living Walls
Design
Cityscapes' living walls are self-contained vertical gardens of plants installed into a metal framework and mounted to an existing wall. We choose plant varieties based on the available natural and artificial light levels and design the layout to complement the existing or proposed space. Grow lights mounted above the walls in low-light spaces allow us to install these plants where there is limited natural light exposure.
Installation
Prior to installation, plants are treated for fungus gnats and other pests. We also acclimate the plants to the light levels in which they will be permanently located whenever possible. Then we provide construction drawings of the walls and work with architects, project managers, and property managers before our in-house installation crew mounts the wall.
Maintenance
Our Boston area walls are maintained by Cityscapes' horticulturalists, who handle any necessary pruning and watering adjustments. Our horticulturalists are trained to respond to plants reacting to the ambient temperature and light level variations that occur over the course of the year.
If you are interested in installing a living wall in your space, contact one of our design executives!
Why Living Walls?
Provide natural air filtration. Plants clean air of pollutants and offsets carbon output of people and fuel emissions.
Clean interior air space by removing VOC's and other harmful toxins like benzene and formaldehyde.
Provide sound insulation and acoustic separation.
Reduce building cooling load.
Allow for additional floor space.
Reduce occupant stress.
Provide thermal regulation.
Balance humidity levels
Create ambiance to produce a pleasing, productive environment.
Contribute toward LEED credits.
Interior Living Walls Gallery
Specialty Wallscapes Gallery
Let us know if we can help with
anything else!
197 CLARENDON STREET, BOSTON MA 02116
The best things about working at Cityscapes is the teamwork I experience daily, the relationships I have developed, and the fact that Cityscapes really cares about their employees. We also create an atmosphere together to improve our clients lives and our mission is to inspire and innovate with beautifully designed greenery.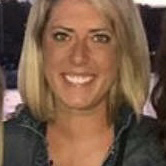 Managing one of Boston's more iconic buildings is no small feat. The responsibility of up-keeping greenery that is as beautiful as the architecture around us is huge. Having Cityscapes come and design our planting beds and maintain our greenery inside and out, has made my life a breeze. I know I can count on them to perform up to my standards, while keeping everything fresh and innovative.
Brookview serves mothers and children experiencing a grueling and challenging circumstance–homelessness. Jan Goodman and her Cityscapes volunteers always lift our spirits, and make our days delightful and enjoyable. Whether they are working with the moms and kids making crafts and decorations for holidays, planting a vegetable garden, or doing exterior landscaping–their creativity elicits laughter, brings joy to our hearts, and welcomes us home. We always look forward to spending time with the Cityscapes team.