COLOR WITH A BREATH OF LIFE.
Living Art & Colorbowls
Cityscapes sustainable and unique alternative to fresh-cut flowers
Why Living Art?
Cost
Most Living Art arrangements are rotated on a monthly basis, which means the total overall cost is less than a fresh-cut flower arrangement that is delivered more than 4 times each month.
Less Carbon Emissions
In addition to less frequent deliveries being more cost effective, it also helps reduce CO2 emissions by up to 75% compared to a weekly fresh flower arrangement.
Fresh and Unique
Our designers are constantly coming up with new and unique looks that complement not only the season of installation, but also the interior décor of the site. You will never see the same exact arrangement in your lobby unless that is what you prefer.
Perfect for Events
These arrangements make the perfect centerpieces for tables at events and parties. Different scales and themes can be specified to the exact look you are going for.
Reduce
Most living art pieces use reusable elements other than plants to reduce the waste created by the rotations over time.
Reuse
Direct-planting the live elements allows us to reuse the healthy plants in future rotations or donate them after coming back from accounts. So we reuse as many elements as possible.
Recycle
When plants finally expire or do not look healthy, they are composted and typically turned into a fertilizing compost mixture.
Let us know if we can help with
anything else!
197 CLARENDON STREET, BOSTON MA 02116
The best things about working at Cityscapes is the teamwork I experience daily, the relationships I have developed, and the fact that Cityscapes really cares about their employees. We also create an atmosphere together to improve our clients lives and our mission is to inspire and innovate with beautifully designed greenery.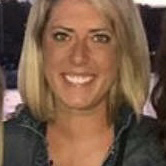 Managing one of Boston's more iconic buildings is no small feat. The responsibility of up-keeping greenery that is as beautiful as the architecture around us is huge. Having Cityscapes come and design our planting beds and maintain our greenery inside and out, has made my life a breeze. I know I can count on them to perform up to my standards, while keeping everything fresh and innovative.
Brookview serves mothers and children experiencing a grueling and challenging circumstance–homelessness. Jan Goodman and her Cityscapes volunteers always lift our spirits, and make our days delightful and enjoyable. Whether they are working with the moms and kids making crafts and decorations for holidays, planting a vegetable garden, or doing exterior landscaping–their creativity elicits laughter, brings joy to our hearts, and welcomes us home. We always look forward to spending time with the Cityscapes team.