EVENT DESIGN
Create the perfect atmosphere for your event with anything from tabletop plant arrangements to large gardens and living walls.
How Corporate Events Work
Cityscapes offers the perfect solutions for bringing your event to life. Ranging from tabletop arrangements for corporate functions and holiday parties to large scale installations for garden shows. Cityscapes' designers will create a custom designed arrangements for any and all theme parties. Cityscapes regularly decorates function halls for BOMA events that have themes ranging from Casino Night, to Wild West, to 80's throwback.
Cityscapes can also supply smaller plants as the perfect take home gifts for earth day events or any other activities for that matter. Have a fun plant potting day for your tenants in the lobby of your building or host a build-your-own terrarium event for the employees in your office. Give us a call today and get a head start on Valentines Day, Earth Day, or National Indoor Plant Week. We can supply arrangements for all holidays and every day in between. Just give us a call and we will get you set up!
Let us know if we can help with
anything else!
197 CLARENDON STREET, BOSTON MA 02116
The best things about working at Cityscapes is the teamwork I experience daily, the relationships I have developed, and the fact that Cityscapes really cares about their employees. We also create an atmosphere together to improve our clients lives and our mission is to inspire and innovate with beautifully designed greenery.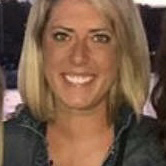 Managing one of Boston's more iconic buildings is no small feat. The responsibility of up-keeping greenery that is as beautiful as the architecture around us is huge. Having Cityscapes come and design our planting beds and maintain our greenery inside and out, has made my life a breeze. I know I can count on them to perform up to my standards, while keeping everything fresh and innovative.
Brookview serves mothers and children experiencing a grueling and challenging circumstance–homelessness. Jan Goodman and her Cityscapes volunteers always lift our spirits, and make our days delightful and enjoyable. Whether they are working with the moms and kids making crafts and decorations for holidays, planting a vegetable garden, or doing exterior landscaping–their creativity elicits laughter, brings joy to our hearts, and welcomes us home. We always look forward to spending time with the Cityscapes team.