Estimated reading time: 5 minutes
Plants on the ground? Plants on the ground. Lookin' like a fool with your plants on the ground! Get 'em UP!
Ok, ok. Cheers to the pop-culture plant puns and General Larry Platt throwback. We don't actually think that floor planters make you look like a fool. However, if you are looking for innovative ways to add more plants to your interior without crowding your floor space, then start looking UP! Plant walls are IN and there's more than one way to do it! Designing vertically adds so much more visual interest to a room and can also be a healthier situation for your plants as they reach upwards towards available light.

While the traditional living walls really pack a punch, wallscaping can create just as strong of a visual impact with even more style by incorporating design elements like repetition, contrast, and scale shifts with varying sizes of plants. Wallscaping allows you to appreciate each individual plant and give it the attention it deserves. Not to mention, there are so many fun styling options for pots!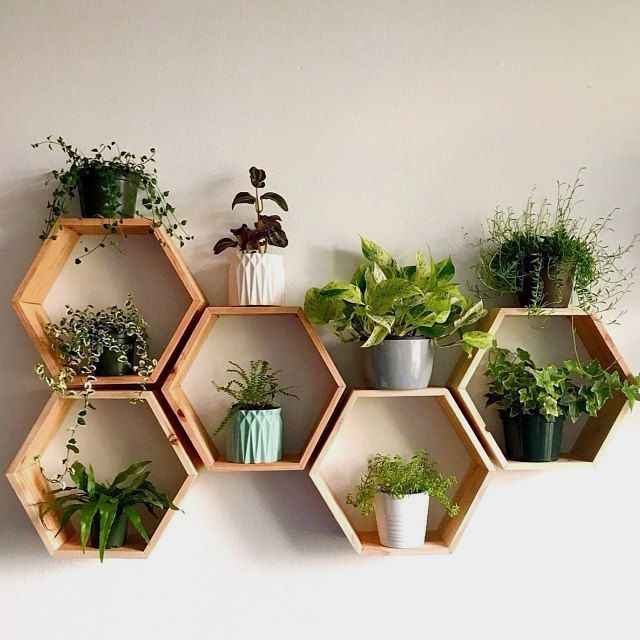 Whether your style is more modern, minimal and geometric, or bohemian and organic, there are so many options for plant styling that will up your interior decorating game and bring more biophilia to your space. Who doesn't love wooden shelving to add some structure and geometry to the room? Potted plants can be placed on floating shelves and hanging shelves for easy watering and rearranging, or directly planted into your wall mounted container. Here are some of our favorites styles for inspiration!
4 Box Wall Mounted Indoor/Outdoor Planter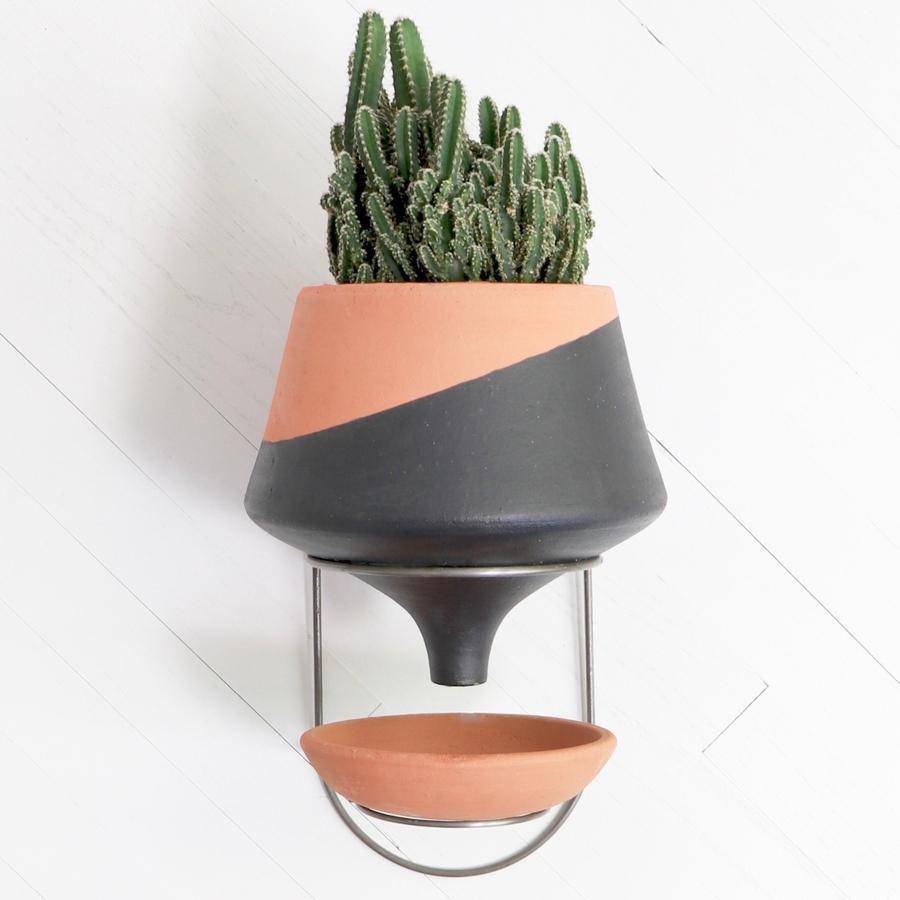 Holistic Habitat Wall Mount Funnel Planter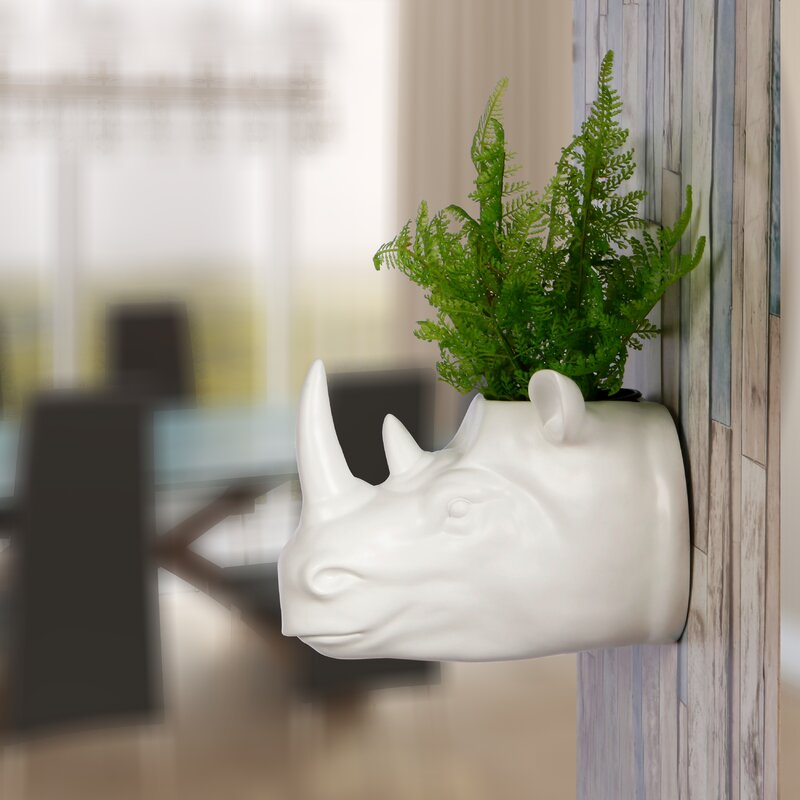 Murguia Rhino Polyresin Wall Planter
---
Considerations: Height and Light
When choosing which plants to include on your plant wall, consider what type and placement by how much light they will need. Find a spot that gets bright indirect sunlight through a window or skylight. Wallscaping can be strategic in helping maximize the light your plants get by putting a plant wall in an area that gets the most sun, but grow lights can also be used. Tip: try to select plant varieties that require similar microclimate conditions to thrive.

Also consider placement on your wall by a plant's growing habits. Vining plants that cascade create nice visual movement, but make sure to place them higher on the wall so that their tendrils don't droop onto the floor. Usually plants that need brighter light should be placed higher on the wall while lower light plants are best placed lower on the wall further away from your light source. Plants that need less care are also more convenient to place higher so you don't need to get the step stool out too often!
The Growth is No Joke: Choosing the Right Plants
The world is your oyster when it comes to choosing indoor plants to put in your wallscape, but keep in mind that they will GROW! When you plant, remember to choose plants that fit in your selected containers, either fitting the grow pots inside, or direct planting with the proper soil mixture. Definitely not a bad idea to put a layer of pebbles into the bottom for drainage! You don't want your plants to get over-saturated or backed up with water to the point of overflowing so that you also have an incidental waterfall happening on your wall.
Some of the best go-to, low maintenance plants for your wall are pothos, philodendrons, ivy, goldfish plants, and staghorn ferns. Depending on your lighting, jades and upright succulents also make great wallscapes.
Join the Vertical Plant Challenge
For those with modest floor space or those thinking about an interior refurbish, consider your wall space. When it comes to interior designing, you don't have to convince us that biophilic design is always the way to go. Why settle for décor that is static, stationary, and never changes, when you could have plants that are growing and changing your indoor environment for the better? Indoor plants help improve the air quality and increase our overall wellbeing by creating environments that connect us to nature.
If you're not sure about what plants would best suit your space, our design team will gladly walk through your space with you. We offer complimentary design assessments for any corporate, institutional or hospitality projects. Our awesome team of designers are constantly coming up with off-the-wall plant designs. Scroll down to see a few of our favorites for inspiration!
Cityscapes Wall-Stars:
---
No comments to show.