Cityscapes plants at home?! 
Drop the mic!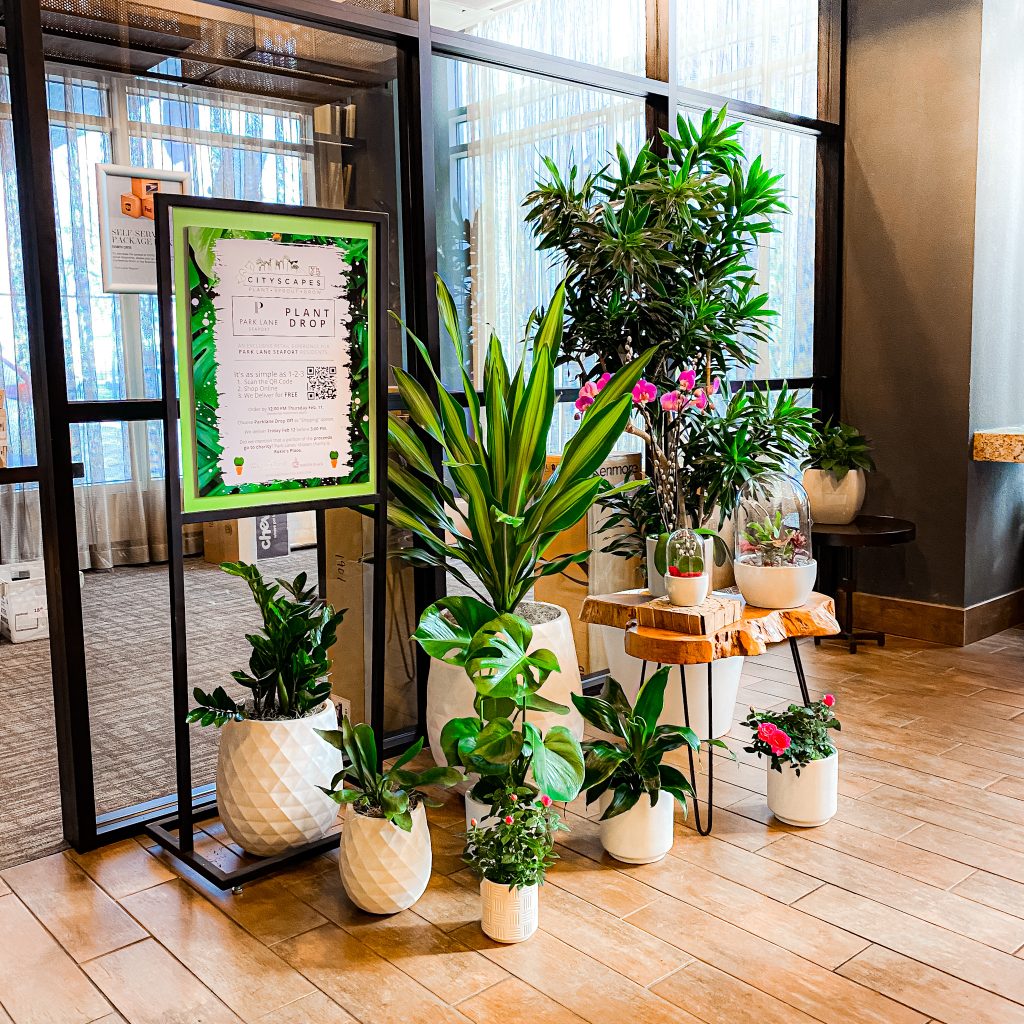 For a limited time, Cityscapes is offering PLANT DROPS: a hassle-free way to spread the joy and benefits provided by indoor plants. It's becoming clear that our homes are more important than ever. Creating holistic environments for ourselves is an integral part to a healthy and stress-free lifestyle.  
Beyond the well-known fact that plants rid the air of harmful VOCs, they also supply much deserved psychological and physiological health benefits. Did you know that when we take in complex natural scenery (think being immersed by nature) our pulse rate is reduced by 6%? Our parasympathetic and sympathetic nervous systems are stabilized, creating a perfect balance between relaxation and productivity. 
This is all just the tip of the Totem Pothos. Don't you think that you and your tenants could use a bit of biophilic goodness in your lives? Consider hosting a Plant Drop in your building! 
We all want plants, but when living in an urban environment, it's difficult to find the large, high quality plants that we are used to in our offices and frequented commercial spaces. That's where Cityscapes comes in. 
Here's how it works: 
We set up a display in your lobby or communal space. Your tenants can see our plant selection and take some time to research what plant is best for their space.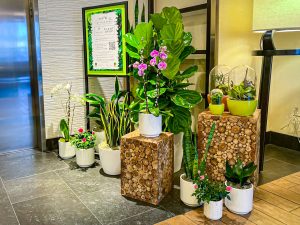 Right next to the display is a convenient QR code that brings you right to our online store. Scan the code and shop away! We are always a quick message or email away with answers to your curiosities and are ready to offer ample plant suggestions. Don't forget to order by our cutoff date!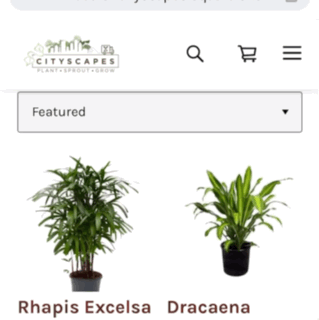 After a few days, we drop all plants off to your building's mail room or lobby. Tenants who ordered can pick up their plants and containers and bring them to their new fernever homes!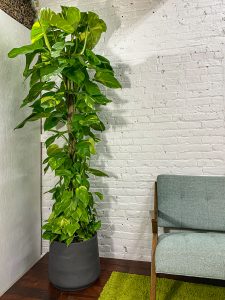 Schedule your Plant Drop today by filling out our general contact form or call us at 617.451.1364. Tell us where you are located, what kind of building you're in, then let us know when you would like the Plant Drop to happen.